Servicing Customers Since 1986
Welcome to Maid Day Makeovers
Maid Day maid services have been cleaning residential homes, apartments and offices since 1986.
Finding the best maid service can be hard to find. We want your experience with Maid Day to feel proud and comfortable that you made the right decision and refer us to your friends and family. We offer a written guarantee and we are fully bonded and insured. Our cleaners will provide top quality cleaning service and Eco friendly cleaners for every room in your home.
Our regular and occasional clients are very content and comfortable with Maid Day Maids, Professional Organizers and Home Makeover Stagers. We can even make all the arrangements and all the cold calling for you as part of our personal assisting program.
A Day in the Life of a Janitor
Whenever I'm sitting at a park, or waiting in line, one of my favourite hobbies when passing time is to watch people performing their daily tasks. It was just an ordinary day for me when I ordered my usual coffee and toast at a local restaurant and then I saw a cleaner from /calgary-custodial-janitorial-services/ partaking his share of breakfast too. Needing company, I sat at his table and while we sip coffee we talked about our respective careers.
Thinking that he might be offended, I let him voluntarily share his story about how and why he became a janitor. Surprisingly, it was a very nice conversation and I'm happy to share what happens in a day's work of such a respected worker .
Janitors are the first one to arrive at the last ones to leave our building; they come in early to make sure all the lights are on, tables and floors are clean, and general spaces are ready for visitors. They're also the last ones to leave because they have to make sure the trash is out, the clutter of the day is removed, and all doors are locked. When he said that a single spot on the floor may reflect on the performance of their whole company, I realized how big the load in his shoulders is.
One thing he also shared is that being a janitor is like being a general aid; you are expected to know easy repairs and fixes, and will probably even be asked to order coffee and food. A janitor should be flexible, not picky of his work and never lose control of his temper .
As a janitor working for a small business, he says its harder because there's no additional workforce that he can rely on. He needs to be able to do quick electrical repairs, and sometimes even serve as security personnel. The hardest part of working in a small place is you cannot really hide from people, making it hard to hide from people you do not want to see. It took him some time before he was able to accept that his job is respectable and should not be something ashamed of, but of course it helps if there's an option to hide.
This may sound obvious, but janitors need to be strong not only physically but even mentally. Working the long hours and exposing your body to tiring hours of cleaning is not a job for everybody.
Lastly, they are supposed to be everybody's friends; ready to lend a hand when someone spilled coffee, and also be able to lend a shoulder when someone is caught crying by the exit stairs. Janitors are exposed to so much life stories and personalities that they've learned to deal with life problems themselves. It's amazing how much advice they can share as they have seen the same scenarios over time.
The next time you're faced with work problems, do not hide yourself inside the toilet cubicle but look for a janitor and ask if its okay to vent your frustrations to him. As a sign of being thankful, remember to treat him some coffee and toast the day after and you'll not only gain an acquaintance, but also a friend.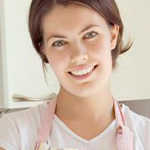 Cleaning
Maid Day Cleaning Services have many different packages that are custom tailored to your specific needs, to serve you better. If what you need is dusting & vacuuming or sanitizing bathrooms & kitchen our mini package would suit you best.  If you need something more intense you can go for our Masters or Supreme Cleaning Service.  We even … [Learn More]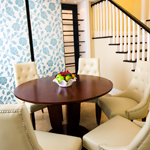 There is a dramatic difference between a maid and a Maid Day Maid Day home makeover professional. Even before we arrive at your home to complete any work, a schedule and routine will be set up with a consultant in the office. Mandatory regular cleaning inspections are required for each and every customer, quick and simple assessment to … [Learn More]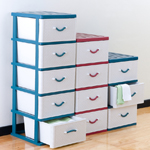 Maid Day Maid Day clients frequently refer new customers to us. When you have tried the rest… Maid Day is the best! Why choose Maid Day  Maid Day maid services? We offer elite customer service, VIP plans and customized service solutions to meet your home cleaning and organizing needs. When you hire Maid Day Maid Day, you will receive … [Learn More]