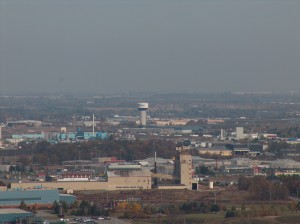 Maid Day maid services Milton have been cleaning Residential homes and Apartments and offices since 1986 in Milton Ontario. The house cleaning services provided by Maid Day in Milton are only the best offered in the Greater Toronto Area. Milton is growing fast and these days who has the time to clean. We can help with all your home cleaning needs. We have a range of services including laundry, steam-cleaning, organization and renovation. Our cleaning services are done efficiently and inexpensively. We use eco-friendly and natural products to make your home a healthy one…100% satisfaction guaranteed!
Organizing & Decluttering is our full time job: Leave it to us.
Our trained Professional Organizers will help create space solutions to increase the efficiency of any space in your home. Working with you, we then sort through every item, and help you decide what you should keep, donate, sell or trash. We will find balance, restore order, and maximize your time. Organized experts will set up a date and come to your location, evaluate the areas of clutter, and devise a strategy. After that's completed, we set up systems and work with your own customized situation. We will improve your specific requirements and needs for the space. We will remove all the trash and junk you don't need and set up storage solutions. We can introduce organizing products to help maintain the space clutter-free. We can even teach you how to organize, so that over time you will need our maid services in Milton less and less.
For quality maid services in Milton, call us now.
402 Winston Churchill Blvd
Oakville, ON
L6J 7X2
South of QEW (Winston Churchill & Lakeshore) Telephone: (905) 815-1566

Hours of Service
Mon-Fri:
8:00 am. 5:00 p.m.
Saturday:
9:00 am. 3:00 p.m.

Maidday offers you same day service.


View Larger Map
We provide great cleaning services in Milton. Call us today for a free estimate