Maid Day is a maid service located in the town of Oakville.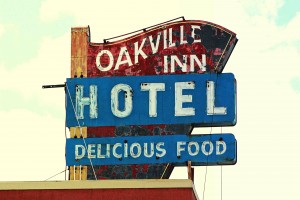 Maid Day offers great deals. New customers get $45.00 off. maid services Oakville have been cleaning Residential homes and Apartments and offices since 1986. We at Maid Day have the experience and the skills, to clean and organize your home. We are quick and get the job done.
We provide all equipment , and only use ECO products. Our triple HEPA filtered vacuums pick up 99.9% of pet dander, pollen, dust mites, mold spores, & purify the air while vacuuming. Our natural cleaning products are designed to first and foremost get your dirtiest cleaning jobs done while at the same time creating an ultra-fragrant, all natural cleaning experience.
Safe Cleaning Services
We ensure a full line of natural, non toxic effective home cleaning products to clean all areas of your home.
Your time is very valuable. How much time do you spend cleaning every week? Our Oakville Maids can help. An unorganized and cluttered home is certainly not an environment one should be living in. Our maids and professional organizers will provide ECO friendly house cleaning services to your home in Oakville and surrounding areas. We have over 20 years of experience and many satisfied customers. We have several cleaning services packages, including the amazing Celebrity Cleaning Service Package—complete with your own personal assistants to help you with errands and grocery shopping! You deserve to have a break and hire Maid Day Oakville Cleaning service.
We conveniently offer house cleaning and maid services in Oakville that include laundry, organizing, steam cleaning, renovations and help with move ins/move outs. We guarantee that you will be satisfied with our services.
There is lots of home and office cleaning to be done, so call us in Oakville today at Maid Day.
402 Winston Churchill Blvd
Oakville, ON
L6J 7X2
South of QEW (Winston Churchill & Lakeshore) Telephone: (905) 815-1566

Hours of Service
Mon-Fri:
8:00 am. 5:00 p.m.
Saturday:
9:00 am. 3:00 p.m.

Maidday offers you same day service.


View Larger Map
Maid Day offers cleaning services in Oakville. Call today for an estimate