Maid Day's Cleaning Services in Etobicoke:
Maid Day maid services has been around since 1986, performing cleaning services in Etobicoke. Maid Day employees in Etobicoke love working in small, secluded locations like Etobicoke. There are almost 150,360 people in this residential area, and may of its residents need office & home cleaning services . Maid Day is here to service the Etobicoke area.
There is a dramatic difference between a maid and a Maid Day home makeover professional. Even before we arrive at your home to complete any work, a schedule and routine will be set up with a consultant in the office. Mandatory regular cleaning inspections are required for each and every customer, quick and simple assessment to ensure consistency and quality control.
We conveniently offer maid services and house cleaning in Etobicoke that give our Maid Day Makeover Guarantee. its quite simple really, here it is: When we are done, you will be able to find all your stuff!!! We will organize your house using our specialized home organization system that we developed ourselves so that you will forever be able to find whatever you are looking for.
Maid Day Cleaning Services have many diff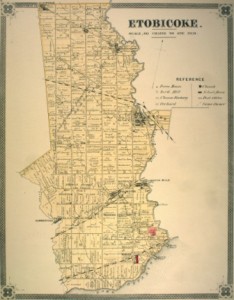 erent packages that are custom tailored to your specific needs, to serve you better. If what you need is dusting & vacuuming or sanitizing bathrooms & kitchens, our mini package would suit you best. If you need something more intense you can go for our Masters or Supreme Cleaning Service. We even have a complete C.O.D. Clean Organizing Decluttering Service, where you choose the room you need organized and, in very little time with our experience our crew, we will make sure the room is transformed into the oasis you need. Neat & Tidy!
We service all areas of Etobicoke, and we have many clients there who have expressed the simplicity & usability of our organizational system. If you need experienced, reliable home cleaning & organization that is available when you need it, Maid Day is here to keep you organized.
326 Browns Line
Etobicoke, ON
M8W 3T6
South of QEW ( Browns Line & Horner) Telephone: (416) 916-2802

Hours of Service
Mon-Fri:
8:00 am. 6:00 p.m.
Saturday:
9:00 am. 3:00 p.m.

Maidday offers you same day service.


View Larger Map
Call Maid Day today for professional cleaning services in Etobicoke