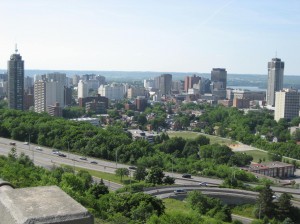 Maid Day Maid Day maid services Hamilton have been cleaning Residential homes and Apartments and offices since 1986. A home should be clean and efficiently organized to maintain a stress-free life. Maid Day Maid Day offers cleaning services to the 670,580 people in Hamilton to help transform your home to become the home you have always wanted! We only have the most professional maids and organizers to help guide you through your home makeover. With over 20 years of experience, we provide only the best cleaning service in the Greater Toronto Area. Surround yourself with a healthy clean home and spend more time doing things you love instead of cleaning your home.
Our Maids will refresh and sanitize your home. You can count on " Maid Day " to be there the same day to get your home ready to impress your guests.
What home cleaning services can we offer?
Home cleaning Same-day cleaning means:
We are using environmentally friendly cleaning services, we will clean your home from just the main living areas to washing all the floors
Straightening up with light organizing.
emergency service 24 hours after you call,
a clean home
If you need further convincing of the quality of our home cleaning services , read about this Maid Day Maid Day success:
Dear Maid Day Maid Day Makeovers
On behalf of all the guys at Chase and Morgan we would like to sincerely thank you for your continued support and tireless efforts. We are well aware that some of our construction jobs can be quite a mess at the end. You still manage to always come through for us on short notice. We appreciate your professional and friendly service to our clients. We have tried other companies in the past but all of them fall short compared to quality and service provided by Maid Day Maid Day.
Please pass this note to your staff and let them know how much they are truly appreciated by us.
Thanks again for all of your help and for making us look good
Sincerely,
Chase and Morgan inc.
If you want to want to be one of our Maid Day sucesses, call us today.
402 Winston Churchill Blvd
Oakville, ON
L6J 7X2
South of QEW (Winston Churchill & Lakeshore) Telephone: (905) 815-1566

Hours of Service
Mon-Fri:
8:00 am. 5:00 p.m.
Saturday:
9:00 am. 3:00 p.m.

Maidday offers you same day service.


View Larger Map
Call Maid Day now for professional cleaning services in Hamilton